"I am wild with impatience to move — move — Move!"

Mark Twain, letter to his mother, 1867
Last Friday it had been little over one month since I sprained my ankle. I'm now to that part of my recovery where I find it easy to forget that I am still healing. So I'd been nearly re-injuring myself on a seemingly near daily basis.
It's partially this guy's fault…
This is Boone, my Wheaten terrier. Equal parts high energy and mischievous playfulness, he serves as our family mime (prefering to silently paw and stare at you…kinda like Grommet, but with fewer engineering skills) when he's not honing his unique talent for knowing exactly which game you would NOT like to play…and then getting you to play it. A favorite tactic is to insistently nudge me with the sad looking lump in the photo above. You could be forgiven for not realizing that fur-covered football on the floor was originally a chew-proof, Hedge Hog dog toy. It's tough. In fact, when most toys have last less than a day it has lasted two years! And as expected after all this time, its accumulated an odoriferous "je ne sais quoi" that Boone seems to hold in very high regard.
And he thinks that I should as well. So he taunts me with it. Repeatedly treating me to the dual sensation of his cold, wet nose along with his warm, wet dog toy on my leg. Of course when I try to take it, he jumps back grinning that stupid dog grin. This repeats. Him teasing. Me halfheartedly reaching out. Until, eventually I give in to my own chase instinct and launch myself from the couch in pursuit of him and Sir Stinks-a-Lot.
@#$&!
Being injured is hard. And it's harder when you're dumb.
Promise of a New Day
But the previous week had gone well. Very well in fact. I had started following a basic strength training program coupled with rehab stretches I had googled online. And by this point I was seeing noticeable improvement and had virtually no pain going about my normal schedule. Well no more pain than I had expected.
So when I woke up the following Saturday morning to yet another day of the unseasonably cool weather we've been enjoying in St. Louis lately, I also could not resist. I was impatient to get back on the dirt and continue training for my Epic Escapade. So I assembled my gear and prepared to go on my first post injury trail ride. Discretion being the better part of valor, I decided to go for a test spin down the street. I strapped on my normal summer riding shoes, pumped up the tires, stood over the bike, clipped on to the SPD pedal, and took off. Everything was good!
Until I rotated my heel out to unclip from the pedal…AND was promptly reminded that I'd been limping only two weeks before!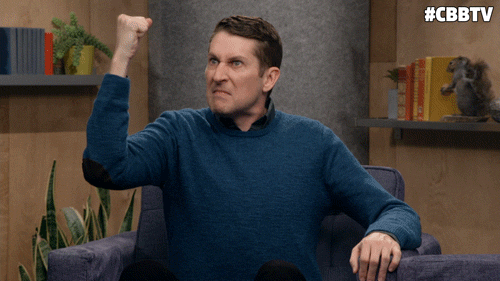 To my surprise, I wasn't able to torque my foot strongly enough to unclip without feeling a sharp pain. I didn't push it and used my hand to release my shoe from the pedal before gingerly setting my foot on the ground. Through gritted teeth, I muttered and sputtered. While hard to admit, it was clear that I wouldn't and shouldn't be riding clipped in just yet.
Back to the gravel grind
I quickly swapped the full suspension Tallboy with SPDs for the Niner hardtail now outfitted with a pair of RaceFace Chester flats and put on the Five Ten Freerider shoes that I've recently become so dependent on, er, fond of. It was a nice ride. Cool breeze and I was feeling good. So good that several hours later I wrapped up 33 gravel miles – my longest ride to date. And to top it off: my ankle wasn't swollen when I was done. So it's healing, just slower than I had hoped.
The twinge and pain from briefly trying to remount my faithful SPD's confirmed what I had hoped would not be the case…this is going to take a bit longer to fully recover. And the most important thing I can do is to safely keep exercising on a daily basis in a manner than ensures my ankle is supported. Everything I read online tells me the same thing, don't push it. Ligaments need time, exercise, nutrition, and support to heal.
I need DIRT
So I did what any dumb impatient rider would do, I looked for another way to get back on trails as soon as I safely could. And that is how I ended up ordering these…
Meet my sexy, safe, and stable friends!
A HIGH top version of the FiveTen Freeriders that I'd recently started riding gravel with, a pair of G-Form Pro-X shin guards, and another set of Chester RaceFace flats for the SantaCruz Tallboy.
I'm optimistic that the extra bit of ankle support will allow me to begin the transition back to some easy trail riding this next week. Being leery of the learning curve when moving from clipless to flats, the G-Form Pro-X shin guards seemed like a wise investment. Let the fun begin!
I'll post my Freerider vs Freerider High observations in a couple weeks. I'll also let you know if the shin guards leave me with any impressions on their ability to protect me from, well, getting any impressions!
Have you recovered from an injury that took you off the bike or made the transition from clipless to flats?  If so, let me know in the comments below.
Thanks, Spencer